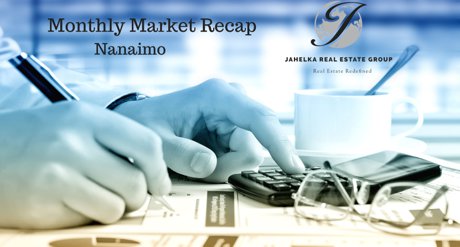 On Low Volume the Average Home Price in Nanaimo Hits an All-Time High
Single Family Prices and Volume
98 single family homes sold in September, 22 less than the 120 sold in August and down over 35.5% from the 152 that sold in the same timeframe last year. The average home price increased almost 3% from August's average of $566,795 to $582,115, which is over 10.5% higher than last September when the average home price was $526,392. The median sale price increased by 4% in September to $551,700 from August's $529,000, which is almost 13% higher than last September's median sale price of $489,252. 171 homes were listed in September representing a 7.6% increase from the 159 listed in August, and a 15% decrease from the 202 listed in September of 2017.
Strength of the Trend
Factors we also look at when analyzing a market to validate its strength are sell/list ratio; sell price; days to sell, and current inventory numbers:
The sell/list ratio decreased in September, coming in at 57%, down 24% from both August of this year and September of 2017 when the ratio was 75%.
For the second month running, September's sell price/list price remained at 97%, down just over 2% from September 2017 when the sell price/list price was at 99%.
The average days on the market decreased by 3 days to 31 which is 24% higher than the average of 25 days on the market in September of last year.
As of the end of September, the number of active listings was 364, down by almost 4% from the 379 active listings in August, but almost 13% higher than inventory levels at the same time last year.
Top Performing Neighbourhoods & Categories
14 of the 18 sub-areas defined by the real estate board in Nanaimo saw an increase in the average selling price (trailing 12 months) from August to September, with 16 of the 18 also experiencing increased prices year-over-year. When looking at these neighbourhood figures, it is important to note that we use trailing 12-month figures to limit volatility caused by lower transaction volumes in some neighbourhoods, where a few high priced or low priced transactions could tremendously skew results. A trailing 12 figure will always be slower to react than simple month-over-month, so that is why the results here are not going to be as pronounced as the figures used in the stats we report above. Moving on, these year-over-year average price changes range from -3.65% in Lower Lantzville to 23.89% in Pleasant Valley. Top risers month-over-month were Extension and Brechin Hill. Top performers year-over-year were Pleasant Valley, Uplands, Central Nanaimo, Brechin Hill, Old City, and Departure Bay. Looking at volume, the only riser both monthly and annually was North Jinglepot.
All categories with the exception of townhouses saw an increase in average sale price from August to September, while single-family waterfront homes, lots, and single-family homes all experienced increases year-over-year.
Check out the Nanaimo Market Statistics Here: Monthly Statistics for September 2018
Source: VIREB