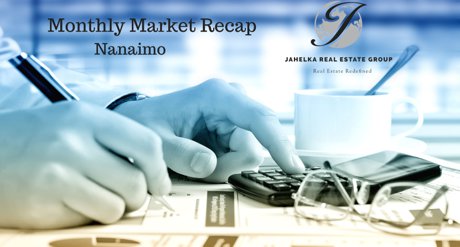 Market Recap - July 2018
Single Family Prices and Volume
109 single family homes sold in July, up 1 from the 108 sold in June, but down over 28% from the 152 that sold in the same timeframe last year. The average home price increased from June's average of $556,879 to $565,388, however, this is still almost 8% higher than last July when the average home price was $524,435. The median sale price increased by 2.66% in July to $539,900 from June's $525,900, which is 11% higher than last July's median sale price of $485,000. 229 homes were listed in July representing a 2% decrease from June, and a 2% increase over the 224 listed in July of 2017.
Strength of the Trend
Factors we also look at when analyzing a market to validate its strength are sell/list ratio; sell price; days to sell, and current inventory numbers:
The sell/list ratio increased slightly in July, coming in at 48%, up from 46% in June. However, more notably this is down over 29% from 68% in July of 2017, 33% from 72% in July of 2016, and down more than 35% from 74% in July of 2015. July's figure is more representative of balanced market conditions, than the results in the previous year which were more indicative of a Seller's market.
The sell price/list price rose to 106% in July which is not suggesting every home is selling at 106% of the asking price as it is just an average, with some selling well below asking, and the most attractively priced offerings going into multiple offer situations and selling above the list price in many cases.
The average days on the market increased to 23 days from 20 in June, which is also 3 more than the average of 20 days on the market in July of last year.
As of the end of July, the number of active listings was 442, up just under 10% from June, and over 31% higher than inventory levels at the same time last year. This is the highest number of active listings since August of 2015.
Top Performing Neighbourhoods & Categories
13 of the 18 sub-areas defined by the real estate board in Nanaimo saw an increase in the average selling price (trailing 12 months) from June to July, with all 18 experiencing increased prices year-over-year. When looking at these neighbourhood figures, it is important to note that we use trailing 12-month figures to limit volatility caused by lower transaction volumes in some neighbourhoods, where a few high priced or low priced transactions could tremendously skew results. A trailing 12 figure will always be slower to react than simple month-over-month, so that is why the results here are not going to be as pronounced as the figures used in the stats we report above. Moving on, these annual increases range from 1.78% in South Jingle Pot to 18.14% in Uplands. Top risers month-over-month were Cedar and North Jingle Pot. Top performers year-over-year were Uplands, Old City, University District, Chase River, Central Nanaimo, Brechin Hill, and Departure Bay. Looking at volume, the only risers both monthly and annually were North Jingle Pot, Diver Lake, and Upper Lantzville.
Single-family homes and townhouses were the only housing categories that saw an increase in average sale price from June to July, while only single family homes, apartment style condos, and patio homes experienced increases year-over-year. With affordability issues continuing to impact the market, apartment style condos were the only category in July to experience month-over-month and year-over-year sales volume increases.
Check out the Nanaimo Market Statistics Here: Monthly Statistics for July 2018
Source: VIREB